Wishing You A Happy & Healthy New Year in 2018!
Wishing You All a Very Happy & Peaceful New Year in 2018!
We finished off the 2017 Chinook Season down on Elk – Sixes with some beautiful bright Hawgs. Already looking forward to next season.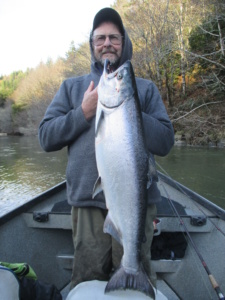 ODFW is forecasting a better 2018 Springer Season on the Willamette System so we eagerly await better Spring Chinook numbers for our up-coming McKenzie Season. The fish often show in catchable numbers by late May…….Fingers Crossed!