Located along Hwy 101 in the historic and quaint fishing village of Port Orford, Battle Rock Motel makes for a wonderful stay-over spot for both passers through and folks looking for a great place to headquarter while exploring and enjoying Oregon's fabulously scenic southwest coast. Port Orford is located within a mile of the Elk & Sixes River where Roaring Fork Guide Service provides Guided Drift Boat Trips.  The Elk & Sixes are rivers are famous for large,  bright late fall Chinook in November and December and later for winter Steelhead. Port Orford is also is just a half an hours drive south of the mouth of the Rogue River at Gold Beach and a half hours drive north to the mouth of the Coquille River at Bandon.
A gorgeous public beach and park is situated directly across from the motel offering breath-taking views of surf, sand and rocks and often spectacular sunsets. Breaching and spouting whales are periodically spotted in the cove waters. A wide range of fun activities including world class fishing, rock and agate hunting, beach combing, surfing, wind surfing, kite-boarding, horseback riding, hiking, mushroom gathering and more are all available in close proximity to the motel. The famous port dock provides berth for a small commercial fishing fleet. During favorable weather, tourists enjoy watching as the boats are raised and lowered by crane daily, into and out of the harbor waters. Travellers will find many picturesque and interesting state parks close by, with hiking trails and even guided tours through buildings and lighthouses that offer a glimpse into the rich history of the region.
This cute, clean, updated motel has eight units, each with a unique character and layout, distinct from the next. Some rooms feature a single queen-size bed, while other rooms have two or more beds. Three of the rooms are suite style units with multiple beds in separate sleeping quarters and a shared bathroom. The suites are very popular for vacationing families and fishermen. A small refrigerator, microwave oven, and a coffee pot is provided in each room for guest's convenience. The rooms feature new flat screen televisions, comfortable beds, and a table with chairs in a relaxed and casual atmosphere.

For the comfort of our guests, the motel is allergen free, and as such, there is a no smoking, no pets policy.
Seasons Pricing
Because pricing differs depending on your season of travel, we ask you to contact the motel in order to get exact pricing specific to your travel dates. Summer rates are higher than winter rates.
Contact Information
Battle Rock Motel
136 6th Street (Corner of 6th Street & Hwy 101)
Port Orford, Oregon 97465
541-332-7331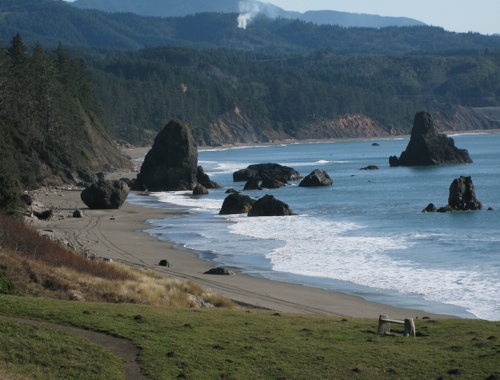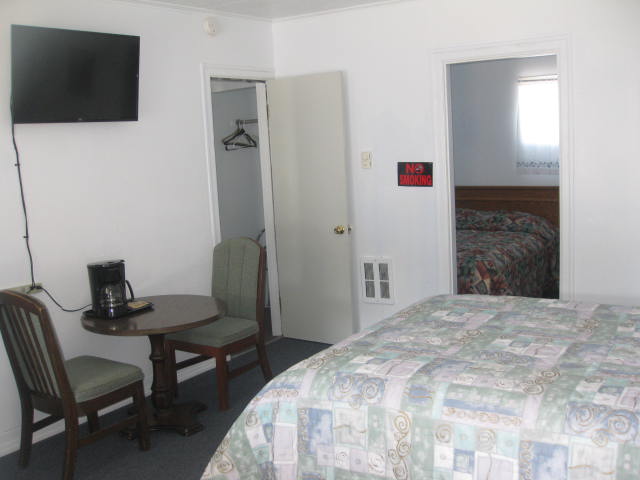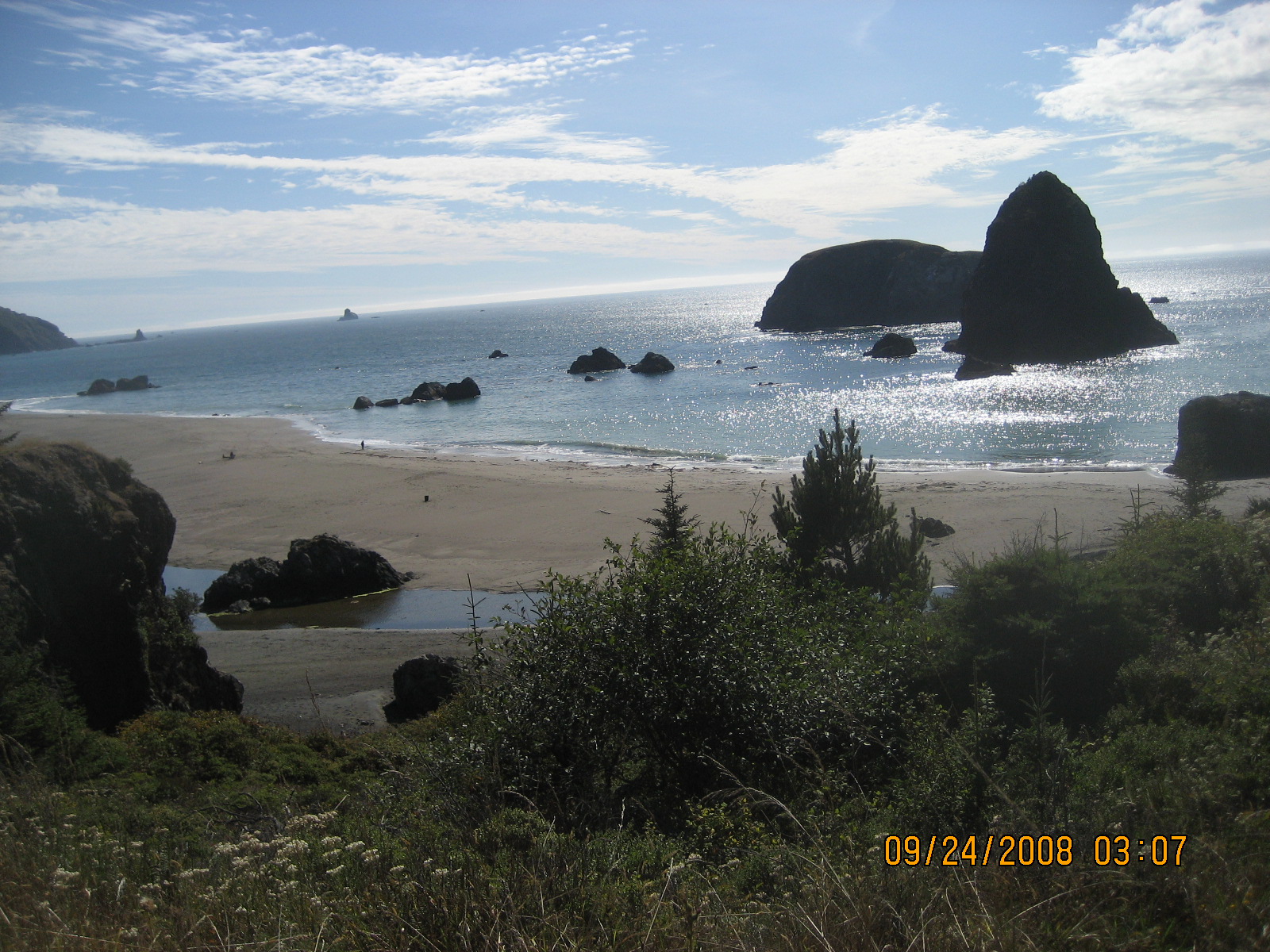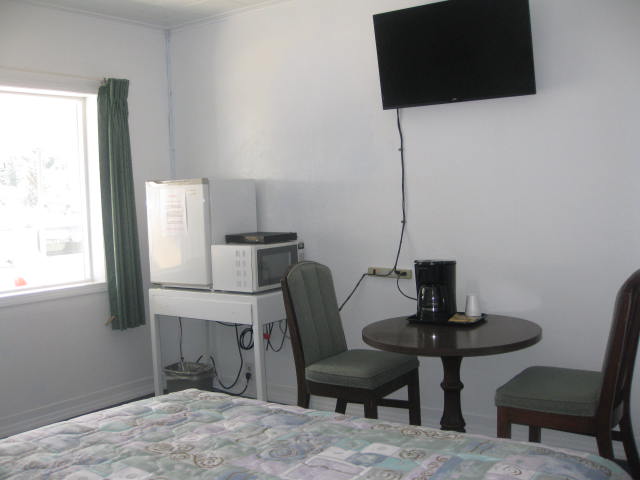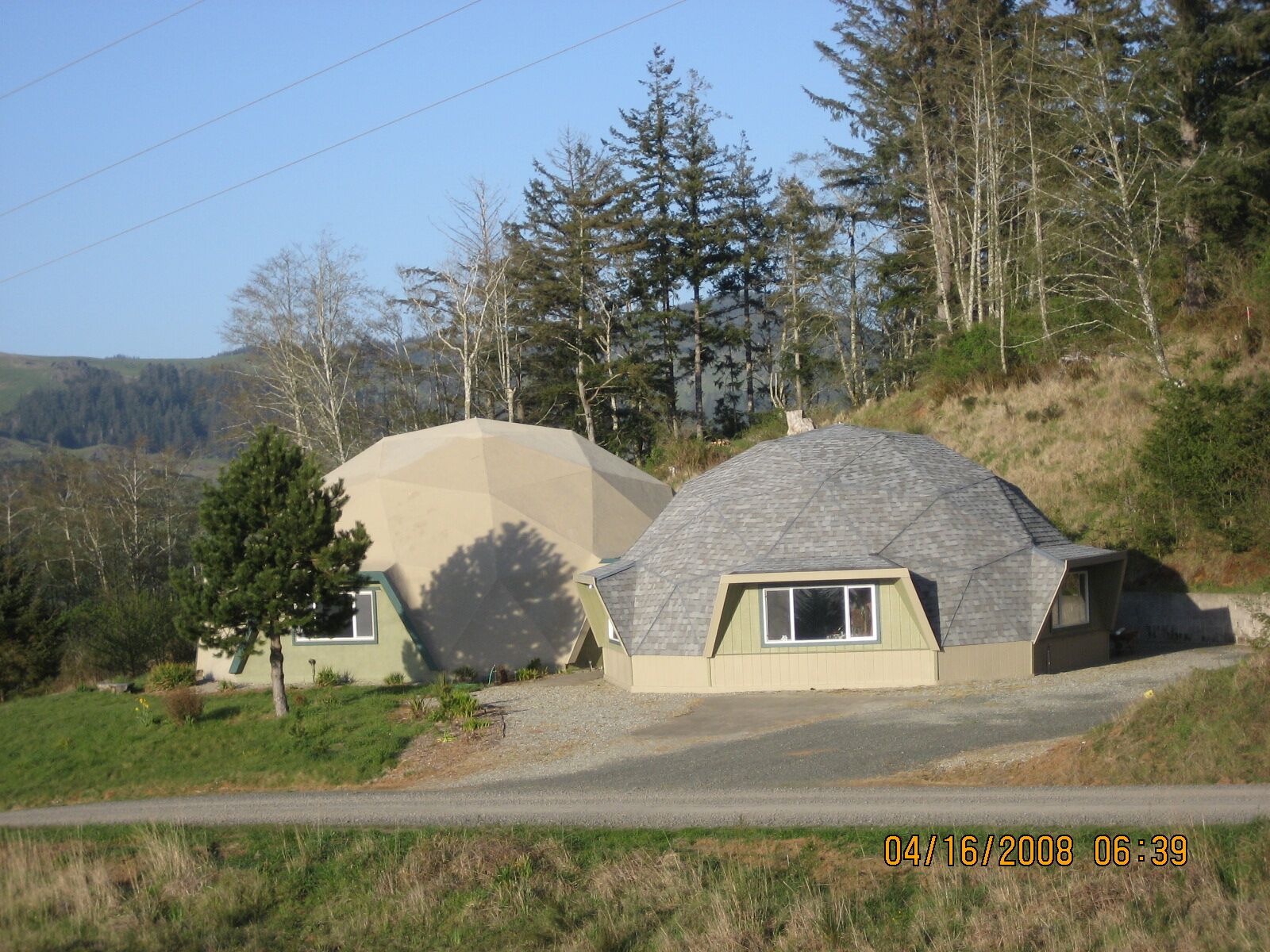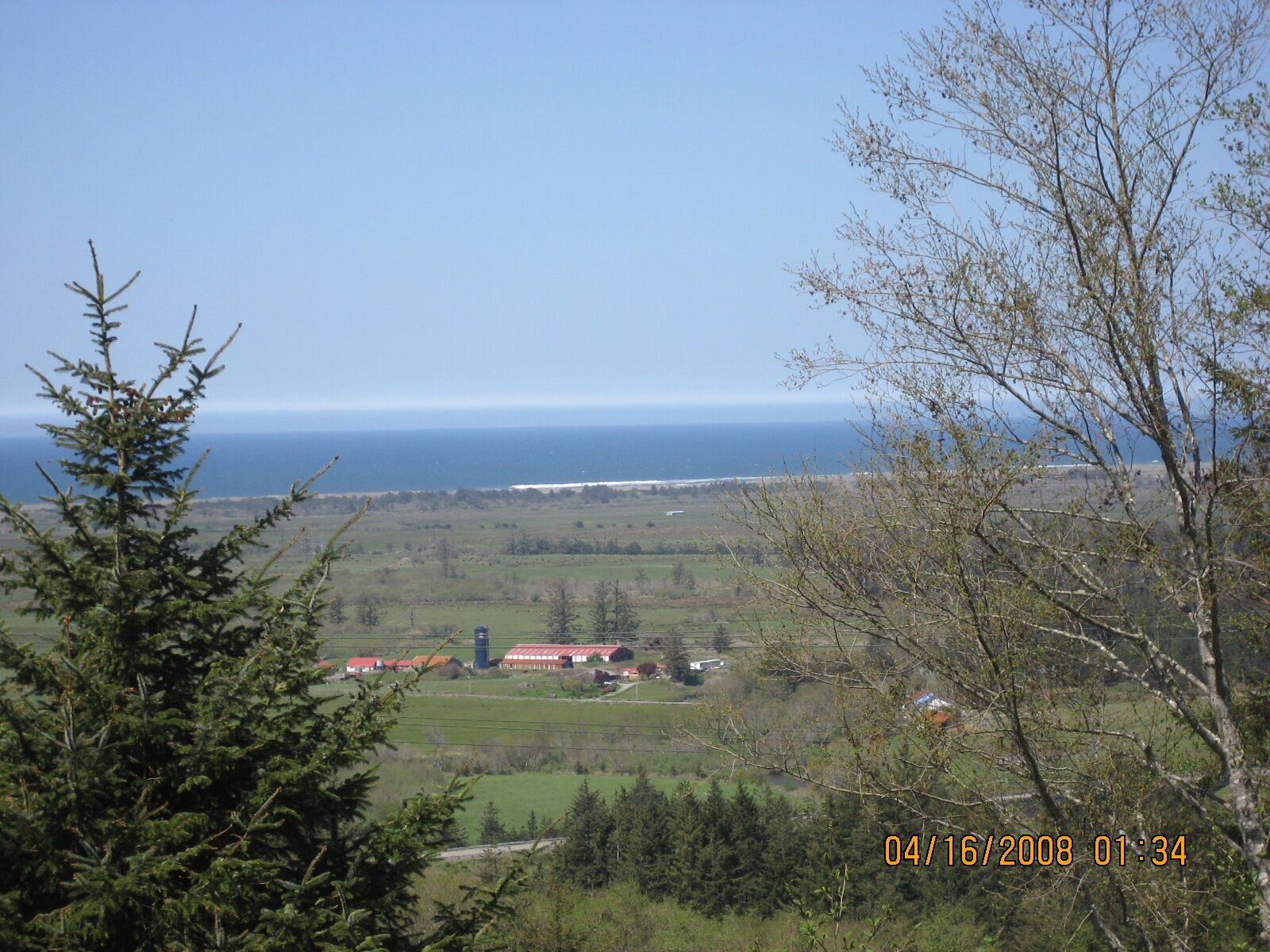 Unique South Coast Rental

Soon To Become Available In Langlois, Oregon

1 Year Lease - $1500 per month
A beautiful rental home situated on a picturesque Oregon coastal mountainside about fifteen minutes south of Bandon -- and with a sprawling panoramic view of the Pacific Ocean. The house is a geodesic dome offering a unique departure from conventional architecture. It is spacious yet cozy. At night, the interior lighting truly accentuates the home's geometry, creating a somewhat romantic and comfortable atmosphere. The view and the immediate area have a very rural and pastoral quality with cranberry bogs, farms with barns and silos, and a quaint steelhead stream that meanders its way down to the ocean. Deer frequent the property almost daily. There is easy access to excellent fishing and other recreational opportunities. The property is fifteen minutes away from world-class salmon and steelhead fishing on the Elk and Sixes rivers, 45 minutes away from the Rogue River at Gold Beach, and just 20 minutes away from great fishing and crabbing in Bandon, the mouth of the Coquille River. Ocean charters for rockfish, salmon, halibut, tuna and even whale watching trips are available out of Bandon and Gold Beach. Convenient public launches can be had in Coos Bay, Gold Beach and Bandon for folks with their own skiff. Some of the finest golfing in the US, and the world for that matter, can be enjoyed at Bandon Dunes Resort, also a short drive to the north. The resort boasts four different 18 hole courses plus a par 3 mini, each with unique challenges and strikingly different landscapes. Bandon Crossings, a smaller yet beautiful and very affordable course is located north on Highway 101 just 9 minutes from the house. Five minutes away is Floras Lake, a wind surfing and kite boarding mecca. A plethora of other outdoor opportunities abound. Mountain trail hiking, biking, beach combing, horseback riding, agate hunting, beach kite-flying, and just cruising the coastline along Hwy 101 enjoying all the quaint towns and the many State Parks and often dramatic, ocean overlooks. The house is about a five hour drive from Portland; and about nine hours north of San Francisco. Contact John at (541) 912-8899.