McKenzie River Guide Rainbow Trout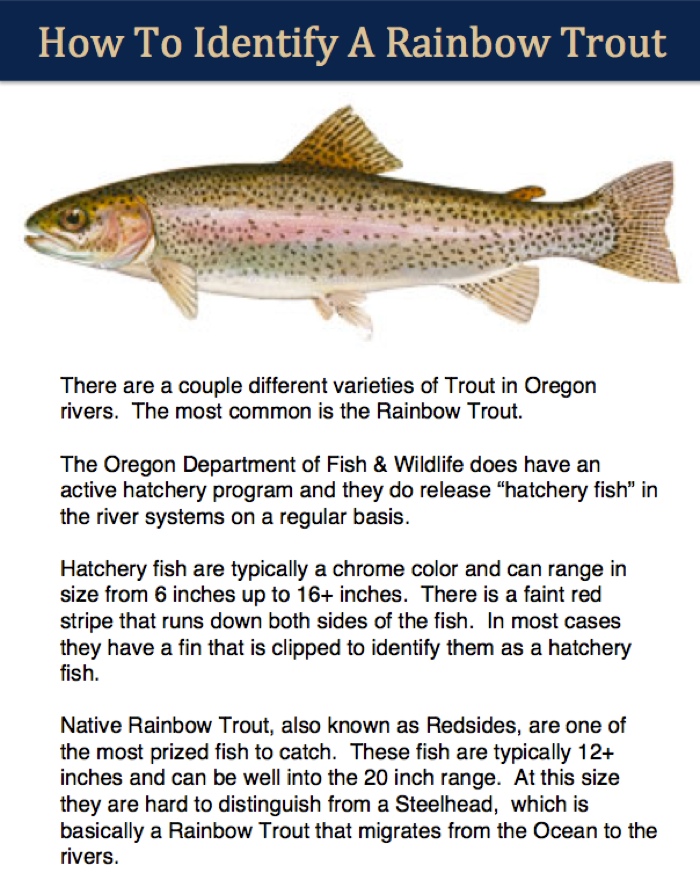 One of the best things about being a McKenzie River Guide is to see the look on someones face when they bring in a native McKenzie River Rainbow Trout.  These fish are very colourful with a deep red stripe running down each side.  Although they are not the biggest fish in the river they are by far the hardest fighting pound for pound.  The McKenzie River is famous for its healthy population of Rainbow Trout and people have come to fish for them from all parts of the world.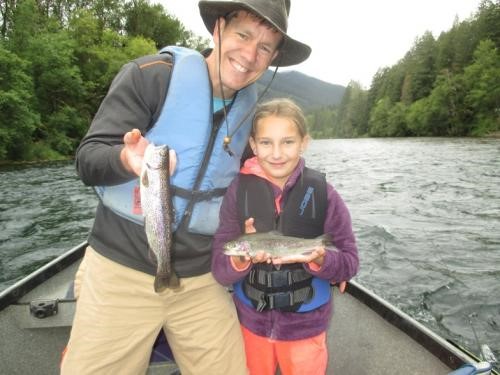 McKenzie River
Rainbow Trout - Red Side
Trout is the common name for a number of species of freshwater fish belonging to the genera Oncorhynchus, Salmo and Salvelinus, all of the subfamily Salmoninae of the family Salmonidae. The word trout is also used as part of the name of some non-salmonid fish such as Cynoscion nebulosus, the spotted seatrout or speckled trout. Trout are closely related to salmon and char (or charr): species termed salmon and char occur in the same genera as do trout (Oncorhynchus - Pacific salmon and trout, Salmo - Atlantic salmon and various trout, Salvelinus - char and trout).
McKenzie River Guides help you select the best fly or tackle for the day.  The fish can be particular and the river knowledge of the different conditions and hatches gives you a much better chance of landing that Trophy McKenzie River Rainbow Trout.